How To Prepare To Ship A Package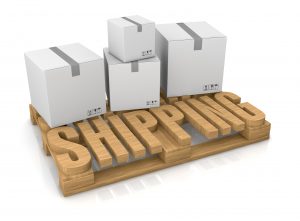 No one likes waiting in line, and this is especially true at a post office or shipping service office. When your arms are full of heavy or oftentimes awkward packages and boxes, you want to be in and out as fast as possible. The good news is, with a little bit of forward planning, you can often streamline and simplify the process. Read below for some ways you can prepare to ship.
Know the Regulations
Many domestic courier services have strict classifications on their mail, including what can be shipped through what medium. For example, media mail is generally restricted to small packages containing only paper goods, such as books, and other comparatively sized packages containing clothes or nonperishable foods will require another label and method of shipping. Electronics as well, especially those containing rechargeable batteries, may need specific designations. Depending on where your package is going, and if the destination is overseas, some items simply are not allowed to be mailed.
Know the Rates
Having an estimate as to how much your box weighs, as well as knowing what method of shipping you prefer, can help minimize any sort of uncertainty or surprise charges at the post or mailing office. Some domestic courier services may even allow you to buy and print your own label at home, after calculating the price based on the dimensions and weight of the package, further streamlining the process.
Pack Your Box Well
Make sure to pack your items well in a sturdy box or padded envelope, using Styrofoam packing peanuts or wadded paper in order to prevent the contents from jostling around inside during transport. This is especially important for breakable or fragile items, which should absolutely be covered on all sides with some sort of padding material to add further protection in case of impact.
While these preventative measures won't be able to do much to save you from long lines due to other customers, this guide should at least help your own transaction be as fast as possible, and help get you in and out and back on your way.