Why You Should Outsource Your Warehousing and Fullfillment services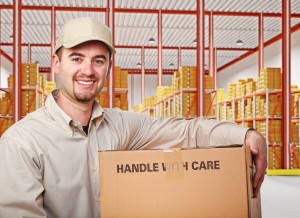 The right warehousing and distribution services can offer you the best storage and delivery solutions for your business. If you're starting a business and you're looking for a way to save on capital and shipping costs, here are some of the best reasons why you outsourcing your warehousing is a good move for your company's future and growth:
No long-term leases
Many of these companies offer flexible pricing. You could scale up or down, depending on your company's needs. The logistics company will make the necessary adjustments so you'll always be on budget.
Zero staff
By hiring warehousing and distribution services, you won't have to pay for in-house staff yourself. That means no insurance coverage, leaves and other employee benefits you award to full-time staff. Also, a staff would require management. If you already have your hands full at this point and can't possibly take on more—not with only 24 hours in a day—then hiring out these services is a practical option, Shopify says.
Cost-efficient
Another reason to go for a third-party logistics company is that they can save you a lot on costs in the long run. If they're at a much larger scale than your company, then you can take advantage of their resources, especially when it comes to packaging and shipping costs. They're likely partners with many carriers and that could mean great cost-savings that they could pass on to their customers. That's one way for your company to save on expenses in the long term.
A few reminders
However, hiring out these services doesn't mean leaving everything in your carrier's hands. Make sure you monitor the carrier's performance. If the company consistently performs above and beyond and provides you with excellent customer service, those are pretty good reasons to stick to that carrier instead of switching to a new one.