How to select the perfect one from all the Wedding Silk Sarees?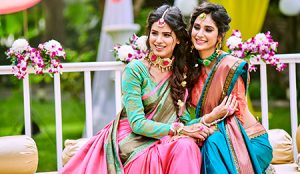 A saree is the most versatile piece of clothing for the Indian woman. It is available in different patterns and designs, and it never goes out of fashion. There is always a saree for every occasion. Therefore, the saree has rightly become synonymous with 'beauty' and 'grace' for the Indian women over the years.
So, if you are getting married sometime soon, here are a few points to consider while selecting the perfect one from all the Wedding Silk Sarees:
The budget for the saree:
Always decide on the budget before you begin to explore the different shops in the market. Knowing your maximum budget in advance will save you from overspending the money. Use the internet to know the price ranges of the different silk sarees so that you can negotiate with the shopkeepers for the best deal.
Colour of the saree:
While selecting the colour of the saree, ensure that it goes well with your complexion and the venue of the wedding. Choose the colour that will enhance your beauty and make you look gorgeous. While buying the saree, always consider the opinion of another person. You can choose colours other than the traditional shades of red if they go well with your complexion.
Embroidery work and other details:
While choosing your wedding silk saree, pay close attention to the embroidery work and other details. You can also buy the raw material and get your saree embroidered by a designer. Handmade motif prints and zari shall enhance the beauty of your saree. You can also customize your look by instructing them to increase or reduce the embellishments on your saree.
The correct variety of silk saree:
Silk sarees can be divided into numerous categories depending on their patterns and their craftsmanship. For a wedding, there is a wide variety of silk sarees with intricate handiwork for you to choose from. Banarasi, Baluchari, Bhagalpuri, Bandhani, Chanderi, Kanjeevaram, Paithani, Tussar and Thanchoi are some of the viable traditional picks for you. Silk sarees are very different from each other and therefore they are chosen for different occasions separately; this is the reason you should be careful while choosing your Wedding Silk Sarees.
Silk sarees have unmatched elegance owing to their royal reflection and skillful craftsmanship, and therefore, they are well-suited for every occasion when draped in the right way.