4 Handy Tips to Picking Out the Best Air Freight Service for You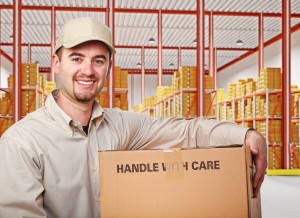 If you've ever been the victim of bad freight services or had to spend on crappy and delayed shipping services, then you get crafty after a while. After all, nobody wants to keep making the same mistakes forever. Here are a few tips to make sure the next air freight service you pick isn't going to resort to foul practices or shortchange you.
Know what your requirements are
What kind of goods are you shipping? That monster luggage isn't going to have the same restrictions as a parcel. So you'll want to find out what kind of size or weight restrictions and limitations apply to the kind of goods you have on your delivery list. That way, you won't have to go over those restrictions and pay for any surcharge fees.
Go with experience
Don't fall for offers and discounts from shipping companies new to the field. While it's all right to give your companies a chance, if you don't want to take chances with your cargo or inventory, though, then hire an air freight service company that's already had a dozen or more years in the field, says Fastway Worldwide Express. That's always a great way to assure yourself that you're picking the right delivery partner, whether it's for business or pleasure.
Talk to them about your cargo
If you want to ship over breast milk, perishables or expensive art pieces, are they qualified? Do they have the team and resources to make it happen? This way, you know if you've found the best choice or if you need to make another round or two to find a shipping service you can go for.
Ask about their network
Go for freight services that have a well-established network around the world. That means they can provide you with the kind of end-to-end solutions and support that you need.
So don't let bad freight service get the best of you. Hire a better one with these tips.