What to Consider When Choosing an Excess Baggage Shipping Service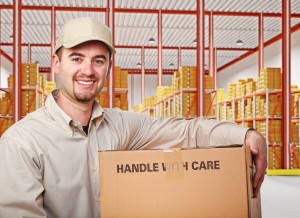 Shipping excess baggage requires the use of an excess baggage service, and it's the job of the baggage service to successful facilitate the shipping of international luggage or baggage that has exceeded the weight limits or size standards that have been put in place by that respective airline. Unfortunately, this is becoming an all too common occurrence and inconvenience.
Why Decide to Use an Excess Baggage Service?
Not only do most companies that specialize in shipping excess baggage offer competitive prices, but they tend to be lower than the surcharges that are imposed by the airliners. Convenience is another aim of companies that provide this service, and this includes offering packages that include insurance for your items against damages and loss, as well as offering tracking services. This allows easier monitoring of your luggage, keeping you in the know and allowing for an adjustment in plans if necessary.
Arranging for your luggage to be there when you arrive at the hotel is a very real option when shipping excess baggage with a baggage service. This helps to make things easier, as it helps to eliminate the stress involved when worry about if a bag could have been lost or damaged by the airline. In these situations, this can often become a nightmare very quickly, and the lost or damaged articles generally do not get returned back to the owner for a few weeks. Compensation for damaged items also isn't guaranteed with airliners like it is when shipping excess baggage with a baggage service.
Things to Remember
It is advisable to check out reviews of potential companies, so you can become familiar with past and present business practices. Reviews from real customers can be extremely beneficial when making a decision to use an excess baggage service.
Make sure to carefully check the prohibited list of items, and list of items that may qualify as hazardous. These lists may differ slightly from those on your respective airline, so take care to peruse them thoroughly. If you run into an item that appears on either of the lists, the website of your prospective company should have a section on what to do in regards to shipping/handling hazardous materials.
Research Pays Off
The number one thing a potential traveler can do is be proactive about their schedule and their travel itinerary. Always have a backup plan for backup plans, and in the case of shipping excess baggage with a baggage service, the chance of needing a backup plan is eliminated by cutting out taking baggage to an airliner in the first place.