Aircel's Latest Move – Unlimited Free Calling and Data Offers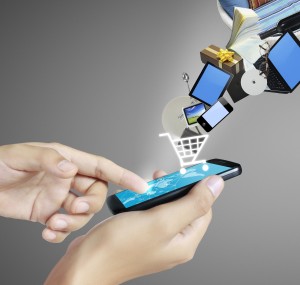 Launched a few months ago, Reliance Jio's voice and data offers captivated the telecommunications market and created a drastic impact on the incumbent telecom operators. To cope with the current market conditions and cut-throat competition, Aircel has introduced unlimited calling and data offers. Aircel prepaid recharge will now be available with better offers and data packs.
Aircel mobile recharge – Aircel data offers with unlimited 2G data
For Delhi NCR based Aircel recharge customers, the operator had released three-month unlimited on-net calls with limited free data usage and calls to other networks for INR 148. Along with these benefits Aircel was providing unlimited 2G data with fair usage up to 500 MB for one month. To continue receiving the call benefits, the customers had to get their Aircel mobile top up for minimum INR 50 in the second and third month.
Official Comments by Aircel on the launch of Aircel 2G Data offers
In one of the statements Aircel mentioned that its customers can enjoy local and STD Aircel to Aircel free and also Aircel to others (local and STD) with free usage of 250 minutes per month for 90 days with the first mobile top up of INR 148.
"More and more Indians are using mobile for calling (Voice) as well as surfing/sharing online (Internet/data). Aircel recognises the trend of customers becoming a multi-service user hence it becomes imperative to introduce fully loaded combo packs which is a solution to their evolving communication needs" said Harish Sharma, Aircel Regional Manager – North.
In competition with Reliance Jio
Aircel recently announced the launch of two new prepaid recharge plans, RC14 and RC249 which will offer unlimited local and STD calling across all networks. Both the plans come with validity of one day and 28 days respectively. Aircel is also offering additional 1.5GB of Aircel 3G data to customers having 4G handsets based in Andhra Pradesh, Karnataka, Bihar and Jharkhand, Uttar Pradesh East, Kolkata, West Bengal, Assam and North East.
Anupam Vasudev, Chief Marketing Officer of Aircel mentioned that the company would be delighted to surprise its customers with new products that feature unlimited calling and data. "Both RC14 and RC249 are designed for a wide spectrum of users, who want to enjoy free calling and also stay connected online at an affordable cost" added Vasudev.
Discover more joy with quick and easy recharging at your convenience. Be in your comfort level and top up your Aircel prepaid mobile from anywhere in town through JRI (JustRechargeIt.com) quick online recharge services. Select the most convenient mode of payment from 80+ payment options or store your money in JRI card for a hassle-free and safe online transaction. Download and install the free JRI app on your mobile device to enjoy a user-friendly interface for instant recharging of prepaid mobile, DTH and Data cards.